Jolly Ideas For Your Holiday Party
Everyone's been to "that" Holiday party…gift swap, wrapping presents together, cousin Eddie getting drunk on 'nog while kidnapping your boss in the middle of the night…
This year, kick it up a notch by coming up with some creative themes and activities for your Holiday party!
July at Christmas Party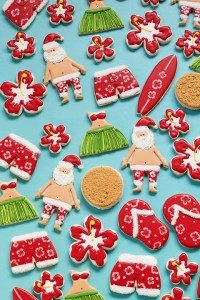 Everyone (well, mostly) yearns for the warmer weather during the cold snap that the Holidays bring!  Crank up the heat and invite everyone over in their tank tops and swim trunks to have a holiday luau!  Sip on margaritas, sugar cookies decorated with summer fun (beach balls instead of snow balls, wreaths turned into inner tubes), and serve burgers and hot dogs with all the fixins!
Holiday Game Night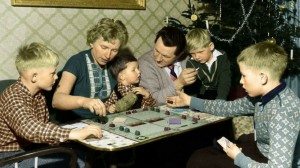 Celebrate the Holidays and the nostalgia of bygone days with a classic board game night!  Monopoly, Sorry, Connect Four, Battleship, and even Candyland for the little ones are all great choices!  You can entice friends with Christmas-themed prizes for the victors, too!
Christmas Movie Night

Some of our greatest cinema treasures are popular holiday films.  From Christmas Vacation to White Christmas, your choices run the gamut.  Screen kid-friendly selections with hot cocoa and sugar cookies in one room (think Miracle of 34th Street or The Polar Express) and more adult-themed options in another room with mulled wine and brie en croute with cranberry preserves in another (Bad Santa, anyone?).
Waffles And Pajama Party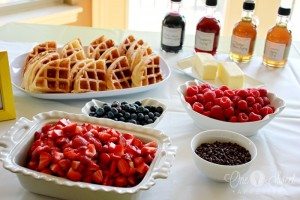 Who doesn't like breakfast for dinner?  This party is for all ages, featuring fluffy Belgian waffles (here's a great recipe) and a smorgasbord of toppings!  Whipped cream, syrup, strawberries, M&Ms, chocolate sauce, caramel apples, streusel…the options are endless!  To up the ante, offer a prize for the funniest or most "Christmas-y" pajamas!
Do you have any fun holiday-themed party ideas?  Share below in comments!
Happy Holidays!