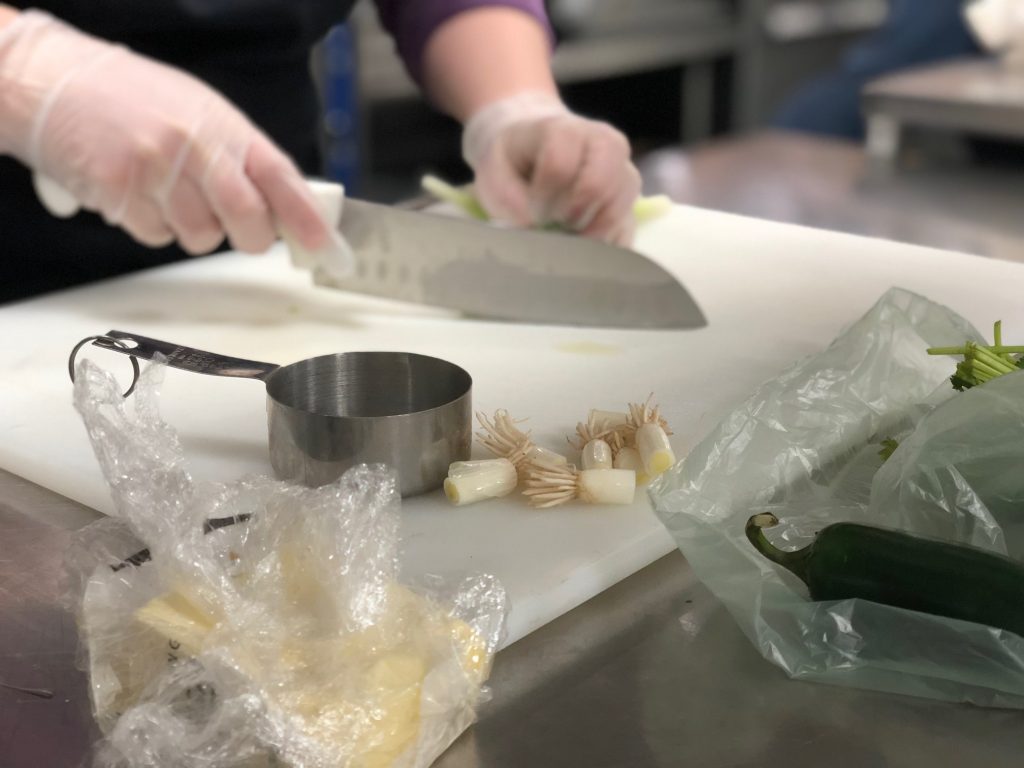 With catering, as with any food service establishment, food safety is large part of our business. The safety of our clients and their guests is one of the most important things we are trusted to safeguard. It requires a lot of attention to details when you are moving your kitchen to the site of your event. Here are some ways we make sure that our food is not only delicious, but also safe!
Cleanliness is Number 1! Cleaning our kitchen and equipment daily is the number one way to keep everyone safe.
Because we don't always have access to sinks while we're on site, we always bring potable water with us. Anyone handling food uses gloves and changes them in between food items to avoid cross contamination and always washing our hands, even between glove changes.
Cooking food on site at our events rather than bringing everything hot is safer for food temperatures! Attempting to keep food hot during travel time leaves greater chances of food falling into temperature danger zones. We also take the temperature of every single food item we serve to ensure it has been cooked to a safe temperature.
ServSafe is certificate program administered by the U.S. National Restaurant Association. We have an employee certified to teach the course, and we hold regular classes. We believe in training all of our staff on proper food handling techniques, cross contamination and safe food temperatures. This way, in addition to having a ServeSafe certified employee on site for every event, all our staff knows proper protocol, even if they aren't tasked with food handling.
In addition to the ServSafe training we provide for all our employees, many of our event managers and all of our culinary team are AllerTrain certified to identify common allergens in our menu items and to help guests navigate our food presentations safely. We also label all our menu items for common food allergens for the convenience of our clients.
These are important aspects to keep in mind when every you are serving food, even if it's just your family barbecue. Leave the food safety to us for your next event!