It's one month and counting until the 2016 Super Bowl! Have you made plans yet to host a Bowl Blow-Out? Here at Simply Fresh Events, we love hosting parties. After all, it's what we do. Here are a few tips for making this year's party the best ever. As with every other kind of party, the key is planning ahead so that, on Game Day itself, you can enjoy the game and your friends.
Make a timeline that indicates menu planning, shopping (multiple trips if necessary), food prep, and furniture rearranging. Be sure to indicate who will do what, if you can convince someone to help you!
Get RSVPs so that you can plan on enough food – and chairs! – for everyone.
Pick menu items that can be prepared in advance.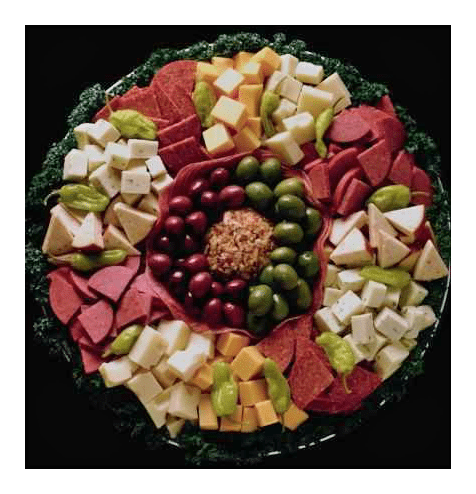 Super Bowl recipes abound online – just put "Super Bowl food recipes" in your favorite search engine and turn on your printer. Look for recipes designated "make ahead," or adapt them yourself.
Chili is a perennial favorite. Set up the basic chili in your slow cooker, surrounded by dishes of add-ons like sour cream, sliced green onions, a couple kinds of shredded cheese, whole-kernel corn or cornbread. In another slow cooker, offer small baked potatoes to be topped with chili.
Plan a menu based on hometown food favorites for each team.
Do some special planning if you have little ones on the guest list.
Plan easy-to-eat food for little fingers.
Set aside an area where they can help themselves to food and not worry about making a mess.
Consider recruiting two of the older kids ahead of time to be the "hosts" for the kids' area (and offer to pay if the numbers warrant it).
Come up with a game day craft – maybe precut paper football shapes that they can decorate with star stickers or crayons. If you really don't mind the mess, use a football-shaped cookie cutter on brownies, rice cereal treats or sugar cookies before the party begins, and let the young ones decorate with sprinkles or small tubes of gel icing.
Think about the alcohol you'll serve. The Forbes/Travel website in 2015 called Super Bowl Sunday "one of America's drunkest days." The Men's Fitness online magazine of Jan. 29, 2015, says that 325.5 million gallons of beer will be drunk on Super Bowl Sunday. That's more than a gallon for every man, woman and child in the U.S. And as the kids we know aren't in the habit of tossing back a Bud, that's all the more for the rest of us to consume. So…if you're serving alcohol:
Have lots of non-alcoholic options. Design your own Game Day cocktail with team colors, or use one of the many recipes online, like those from Parenting magazine or Town and Country magazine.
Ask each group to designate a driver to remain alcohol free. Present each driver with a small gift – maybe a travel coffee mug or a $5 Starbucks gift certificate – as thanks.
Shut down the bar at least an hour before guests are due to leave. Set up a coffee bar instead, with several options for special coffees, and bring out the desserts.
At least in California, the risk of being in an alcohol-related accident is nearly double that of other Sundays. Don't let your guests drive drunk.
So plan ahead…for all aspects of your party. And enjoy one of America's unique events: the Super Bowl.
posted by: Simply Fresh Events

in: Catering