Time to Plan Your Holiday Party!
Its never too early.
I can't believe that summer is coming to a close.  Right around the corner will come an extremely busy fall, followed by another extremely busy holiday season.  I know that it's hard to think about, but holiday parties are right around the corner.  Have you thought about what you want to do?  Holiday parties are an opportunity for companies to thank their staff, show appreciation, and enjoy each other's company in a more social setting. In todays tough climate for employee retention, a holiday party can help boost moral and bring the entire team together.
What a holiday party shouldn't be: stressful, last minute, or so much work to plan that it's hard to appreciate the event. That's why I always tell people, book early and be done!
Luckily, Simply Fresh Events is here to help! We can help plan and execute all aspects of your holiday event, whether it's a simple office happy hour, or a full winter wonderland. We are a full-service catering company after all! In addition to handling food and staffing, we also supply and coordinate any vendors needed for your event. This might include: photobooths, airbrush tattoo artists, entertainers, bands, decor, DJs and anything else that you might come up with to entertain your guests.
With our décor and floral departments, we can work with you to create a complete look customized for your party. Our floral department creates all your arrangements at our facility and delivers them to your event for expert setup. Allow us to design suggested looks from your vision for a theme of your choosing. Or, do you want a certain theme? Themed décor is always fun for a holiday party, and luckily, we can help you with that as well.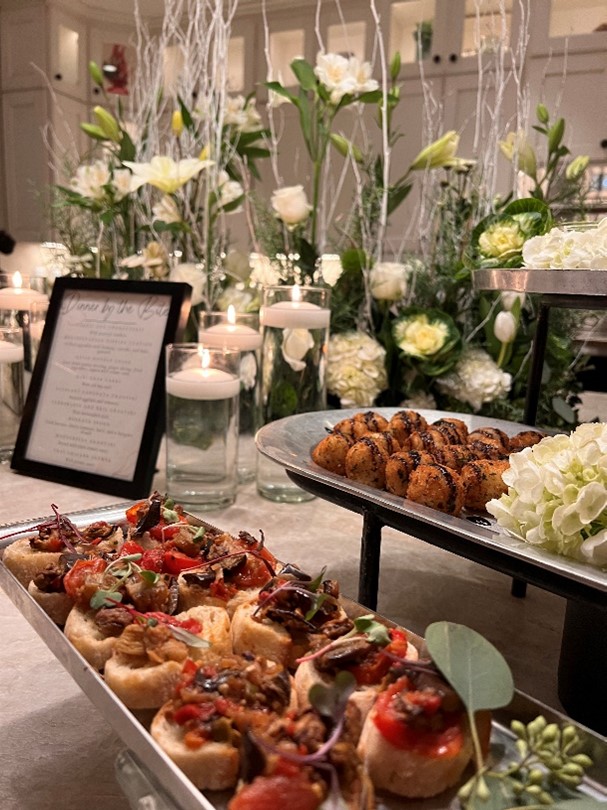 What about a bar for my event?
Our liquor license and bartenders allow us to create signature cocktails for your guests and offer winter-themed treats like spiked hot cider or boozy hot chocolate!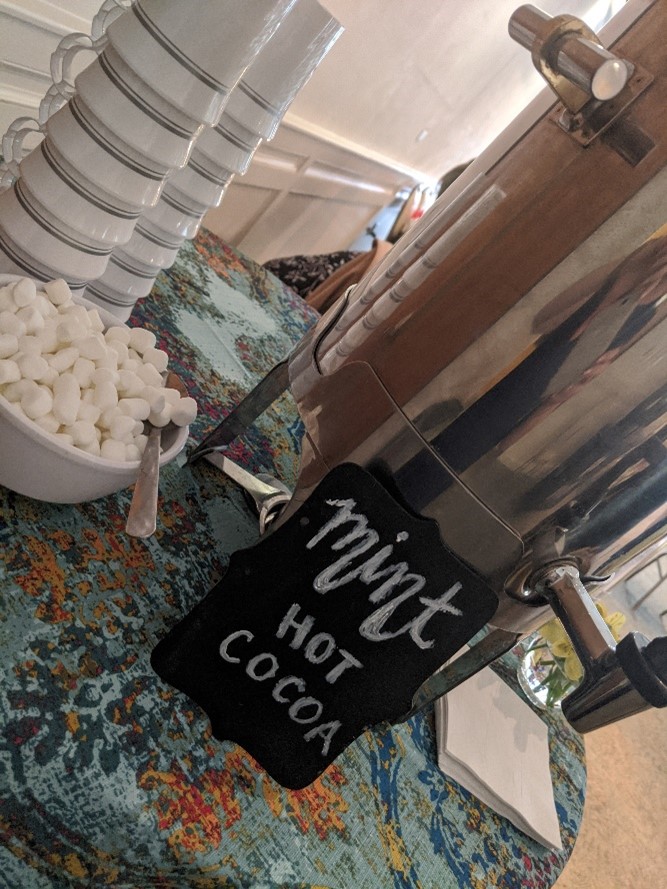 Service Styles
Are you perhaps tired of doing the tradition buffet? Our action stations offer some fun alternatives. For example, our poke bowl station allows guests to each have a unique meal, or maybe you would prefer our pot pie station that includes delicious stews like lobster or chicken! Or if you always like dessert, perhaps our made-to-order Crème Brulés.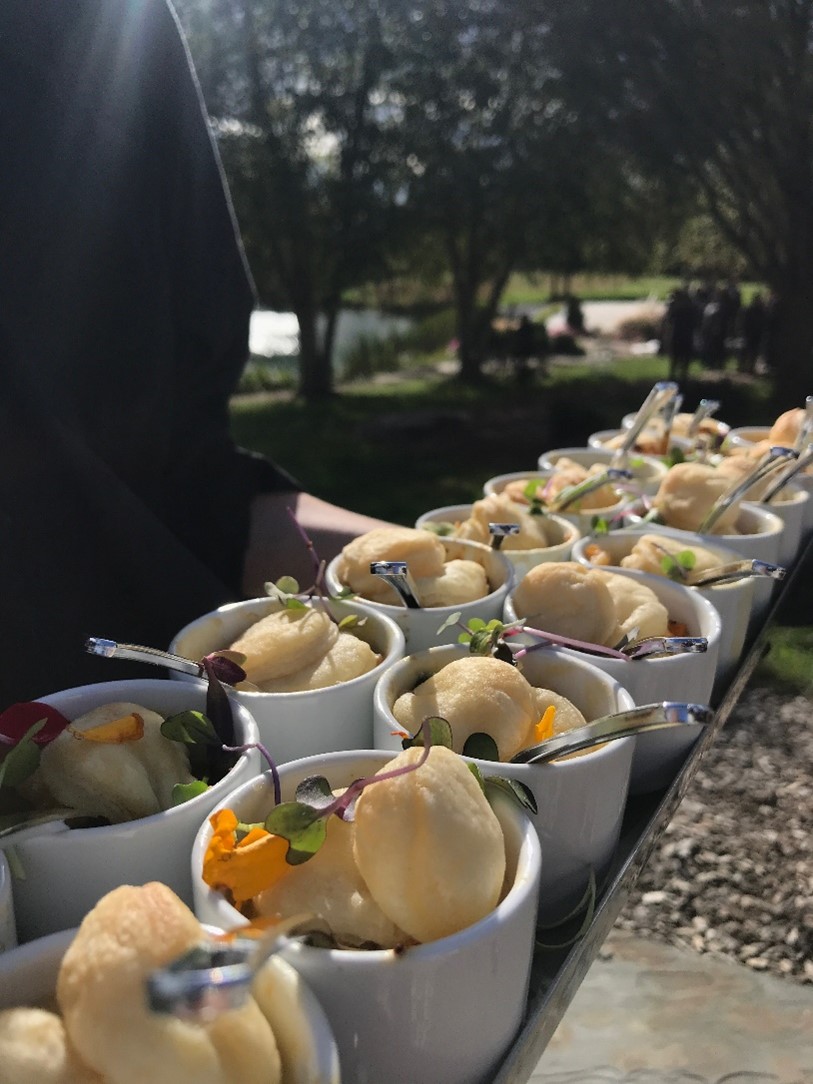 The Time is Now!
Are you ready to plan your holiday party yet? We would love to help, please reach out so we can start that planning now. There is no need to wait!