Food Feature: Raw Bars and Seafood Displays
As a fully custom catering company we love bringing our unique perspective to each event and offering creative options to clients that will wow any guest. As we enter the warmer months of Spring and Summer, guests rave about bright refreshing cocktails and our beautiful seafood displays.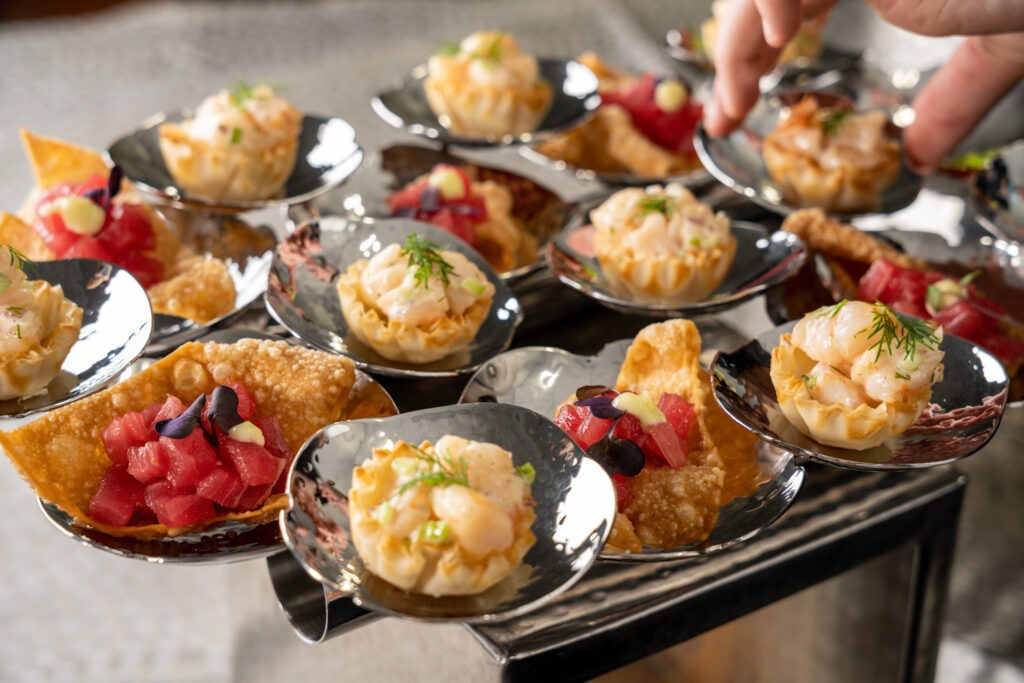 Adding an outdoor raw bar action station to your event offers an interactive and incredibly unique way to enjoy appetizers al fresco. One of our favorite ways to incorporate this is with an oyster bar. Many of our chefs are experienced oyster shuckers, and on those nice spring and summer days, they are itching to get out of the kitchen and show off their skills, offering a variety of different oysters and a show, all at the same time. From there, it is incredibly easy to add shrimp cocktail, prawns, seafood antipasto, or even stone crab claws, among our other countless options.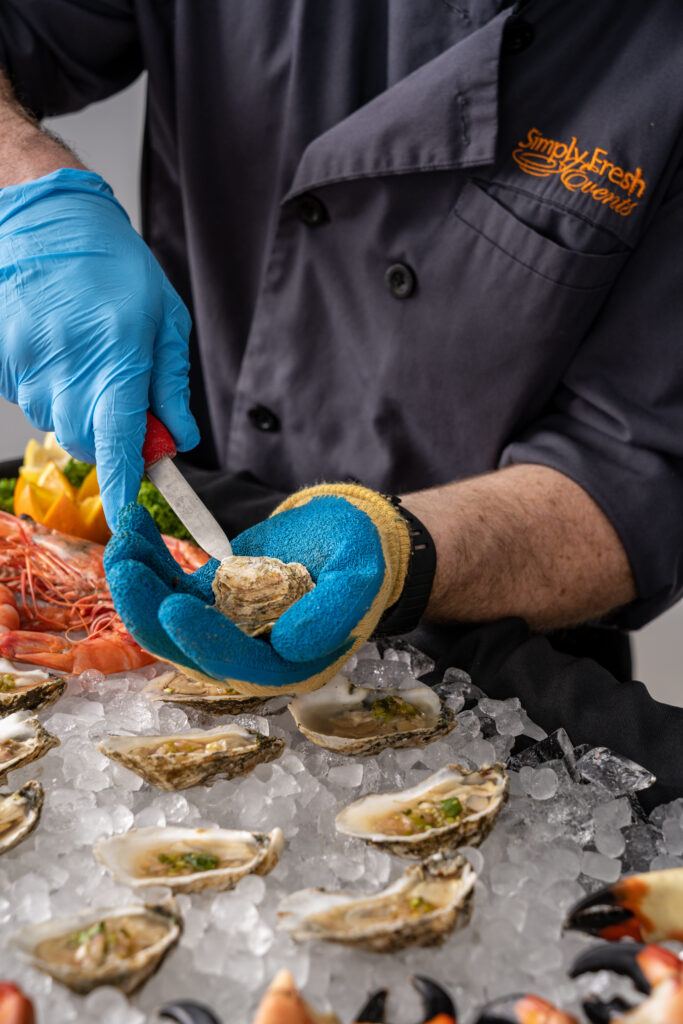 Our raw bars and seafood displays can be utilized with many different cuisines as well. Hosting a garden party? A classic southern low-country boil pairs incredibly well with clams and mussels. Grab your beer, Arnold Palmer, or whatever your drink of choice, and you'll be living in high cotton, and your guests will be talking about the raw bar 'till the cows come home!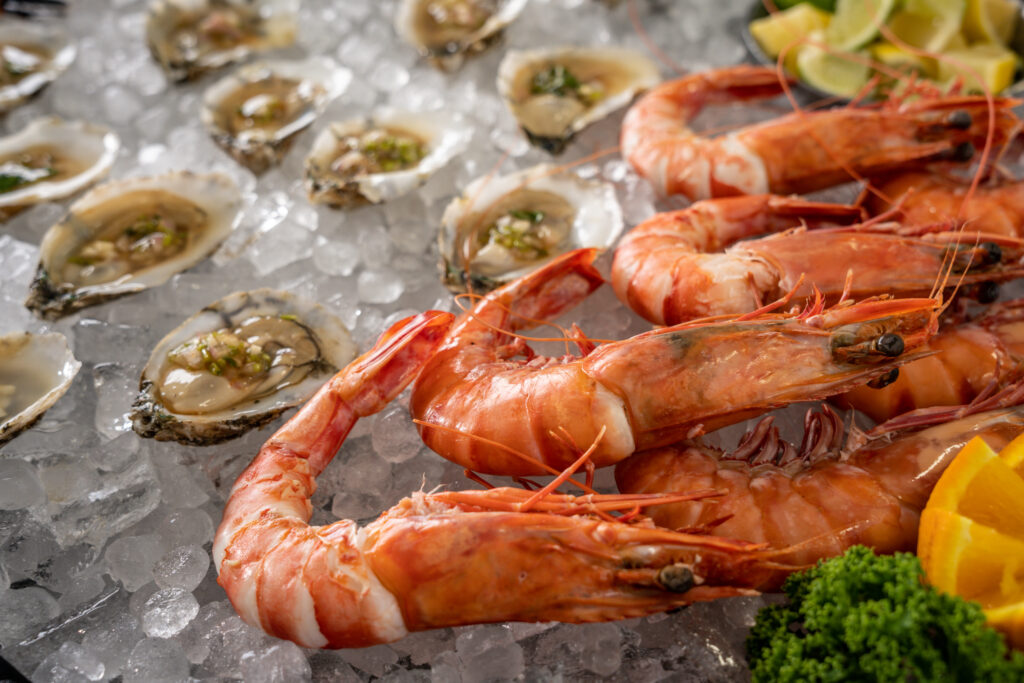 Having a wedding reception a la Parisienne to live out your French dreams and fantasies? Prawns, oysters, and caviar are some of the best pairings for your champagne and will make you feel exactly like Emily in Paris. It's an easy way to make your event unforgettable. Talk to our sales team today about how you can incorporate this timeless trend into spring barbeques, company picnics, or summer weddings.