Covid-19 is no longer downsizing our events, however the micro-wedding trend if here to stay!  While during the pandemic a micro-wedding might have been for 10 people, the definition really is for anything under 50!  There are many perks of having a micro-wedding.  According to Brides.com these perks include lower overall cost, greater opportunities for meaningful experiences, and more intimacy amongst your guests.  Besides just going to the courthouse, there are several other ways to have a fun and intimate wedding experience.
Small Simple at Home Reception
Looking for simply an event with your closest friends and family? We have seen so many couples who love the idea of having a wedding at their home. Micro-weddings are great for this in-home celebration. Having a wedding at your house allows you to really do whatever you want, wherever you want. There is no limitation on where you can put the tent, have the ceremony, etc. The ideas can all be original and very special for you! Brides.com has some great tips and tricks about hosting a wedding at your house.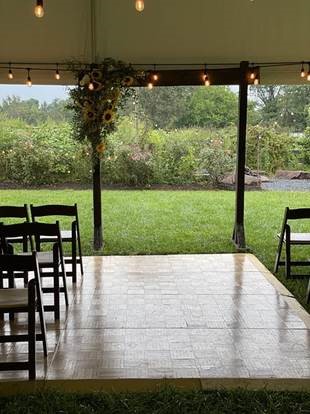 Small and Elegant at a Wedding Venue
Wedding venues can also be great space for hosting a micro-wedding.  The wonderful thing about your traditional venue is that it already has pretty much everything you need for your event.  There are also some wedding venues out there that just specialize in the micro-wedding experience.  Check out the Wedding Niche, which specializes in these types of intimate gatherings.  One of our favorite micro-wedding trends is do one table for every guest.  This allows everyone the chance to socialize at dinner together, instead of people being separated out into smaller groups.  Wedding Wire has some other really great ideas and trends for your micro-wedding.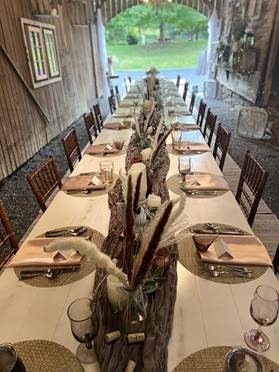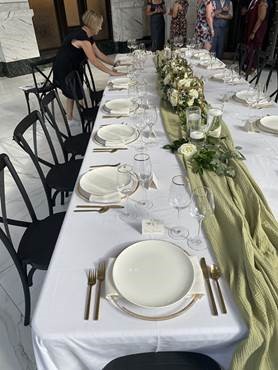 Full Weekend Experience
The joy of having a micro-wedding is that it allows for your budget to go further.  Having a full weekend experience can be a great way to celebrate your nuptials, and for you and your guests to have a great time hanging out.  You can start with a welcome dinner and party, have a breakfast the next morning along with the ceremony and reception that evening, and end with something fun the following day like brunch, or a picnic with games, etc.  Wedding Chicks has some great ideas for how to plan your wedding weekend experience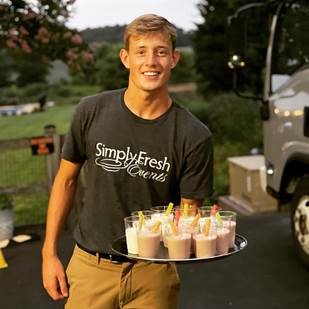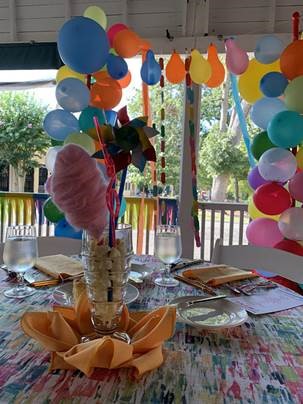 For the new and creative micro wedding ideas, intimacy doesn't have to mean ordinary. Let Simply Fresh Events help you create an experience; no matter how you are celebrating.