The History of Barbecue this Fourth of July
The team at Simply Fresh Events loves to celebrate our Nation's birthday with the thing we do best: food!
More specifically, smoking meats!  We specialize in homemade rubs for our brisket, ribs, and pulled meats, and we take pride in making sure they get smoked to perfection!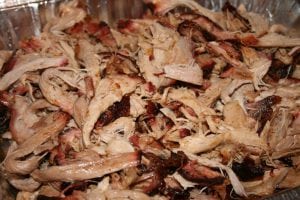 Something even more American than apple pie itself, barbecuing has been in our culture for centuries, arguably even before America's existence.
"The first indigenous tribes Christopher Columbus encountered on the island he named Hispaniola had developed a unique method for cooking meat over an indirect flame, created using green wood to keep the food (and wood) from burning. Reports indicate that the Spanish referred to this new style of cooking as barbacoa: the original barbecue. As the Spanish explorers who followed Columbus turned their expeditions north, they brought the cooking technique with them. In 1540, close to present-day Tupelo, Mississippi, the Chicksaw tribe, in the presence of explorer Hernando de Soto, cooked a feast of pork over the barbacoa. Eventually, the technique made its way east to the colonies, traveling as far north as Virginia." Read more on the history and origin of smoking meats  here.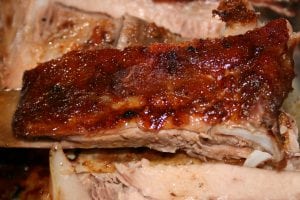 Origin aside, the art of barbecue is certainly an acquired skill which takes patience and creativity. Once mastered, the routine becomes easier and you learn to explore a bit more with different flavors, heat elements and cuts of meat. We've perfected an amazing rub for our briskets and ribs, and seasoning for our pork and chicken. We smoke everything in our very own smoker overnight before each event, that way it comes out of the smoker hot, fresh, and juicy, and heads straight to your event.
Thankfully, it does not take any skill to consume barbecue, and we highly suggest you do so, especially as the holiday approaches!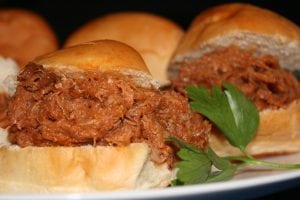 Snap a quick picture or share with us your favorite bbq recipe so we can enjoy as well!  
Happy Independence Day from Simply Fresh Events, we hope you have a safe & enjoyable holiday!  
posted by: Simply Fresh Events

in: Catering