Red, White and Blue Watermelon Pie
Red, white and blue – the colors of the 4th of July! Surprise your picnic guests with this colorful, flavorful and unexpected Red, White and Blue Watermelon Pie, created especially to celebrate the July birthday of one of the owners of Simply Fresh Events.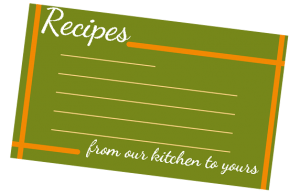 RED, WHITE AND BLUE WATERMELON PIE
A family favorite from Simply Fresh Events
Whole seedless watermelon, biggest diameter available
2 cups granulated sugar
Two 8-ounce packages Neufchâtel cheese (lower fat cream cheese), softened
8-ounce container Cool Whip, thawed
Whole blueberries and strawberry halves for decorating
Turn the watermelon on its side and take a two-inch slice from the widest part of the melon. Use a knife to carefully remove the rind from the flesh. Put the large circle of watermelon down flat, like a pie crust, in the bottom of a 9- or 10-inch springform pan. Put the springform pan onto a larger tray or cookie sheet with sides in case watermelon juice leaks out. If the watermelon slice is not big enough to fill the springform pan, cut additional 2-inch chunks of watermelon to fill out the "crust."
In a large mixing bowl, cream together the granulated sugar and softened Neufchâtel cheese with a hand mixer. Use a spatula to fold the thawed Cool Whip into the sugar-cheese mix. Spread the mix evenly over the flat watermelon slice. Decorate the top with blueberries and strawberry halves. Chill for several hours before serving to allow the creamy layer to set. Just before serving, remove the outside rim of the springform pan. Serves 6-8.
posted by: Simply Fresh Events

in: Recipes