Katie's Corner- Shakshuka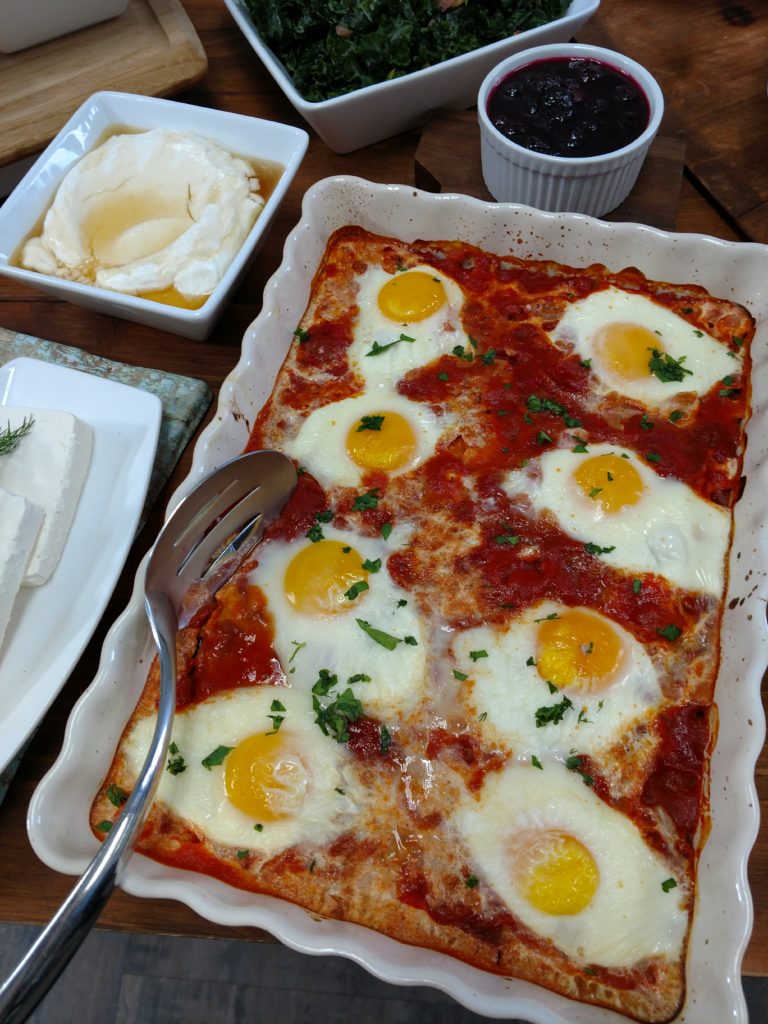 Shakshuka, or Eggs in Hell, also known as Eggs in Purgatory, is a Mediterranean egg dish. Its origins can also be found in the Middle East and North Africa, and the Arabic word shakshouka means "a mixture." The traditional dish is a tomato-based stew with poached eggs on top, which can contain chili peppers, garlic, cumin, paprika, cayenne and nutmeg. Original versions were made with minced meat and liver, but with the introduction of tomatoes and peppers, it has evolved into mostly a vegetarian dish.
We use our recipe as the star for one of our brunch/breakfast options, which is a vegetarian Mediterranean Brunch. It's a great alternative to omelet or waffle stations with healthier options like fresh fruit and vegetable dishes.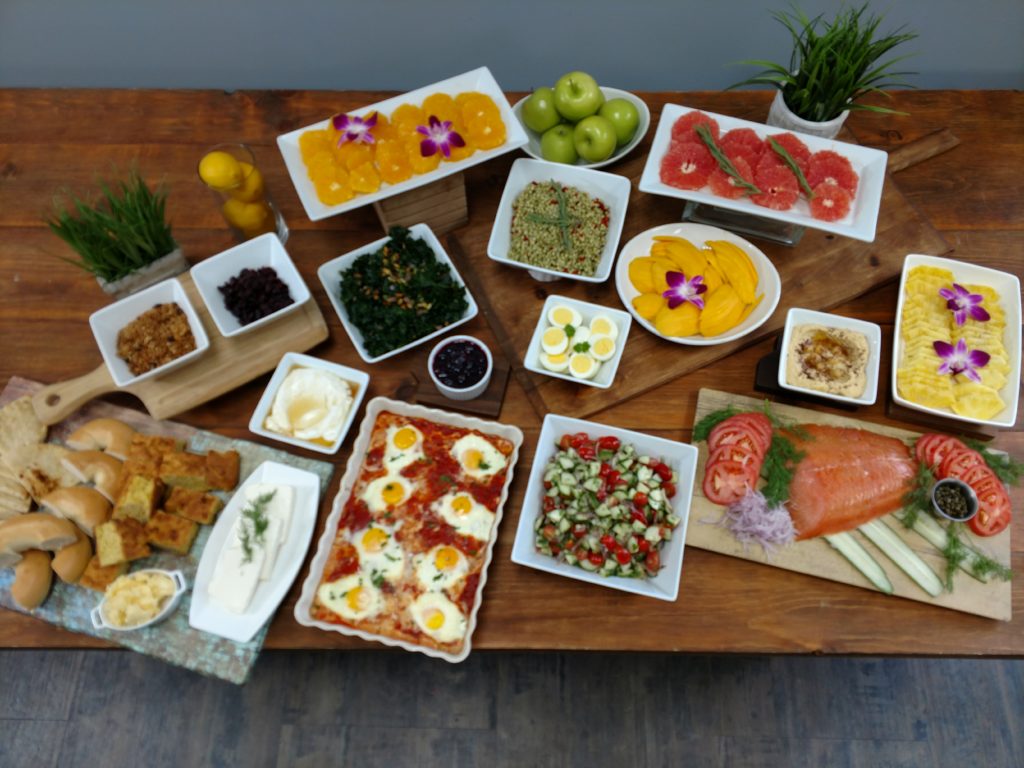 Ingredients:
1 tbs Olive oil
1 medium onion, chopped
3 garlic cloves, minced
15 oz can stewed tomatoes
Eggs
½ tsp cumin
½ tsp coriander
½ tsp paprika
½ tsp turmeric
½ tsp cinnamon
½ tsp curry powder
Salt and pepper to taste
Beginning by heating your oil and sautéing onions until translucent. Add spices, cooking for 2-3 minutes, then adding garlic for another minute. After the spices and onion and garlic have cooked, stir in the stewed tomatoes until everything is mixed.
Pour the tomato mixture into a ceramic dish, stainless steel or cast-iron pan (be careful- if your cast-iron is not seasoned well, the acid in the tomato mixture can leach some flavors into the dish). Make "wells" or indentations on the surface of the tomato sauce to crack your eggs into. The wells will keep your eggs from running together, and also allows for a neat presentation.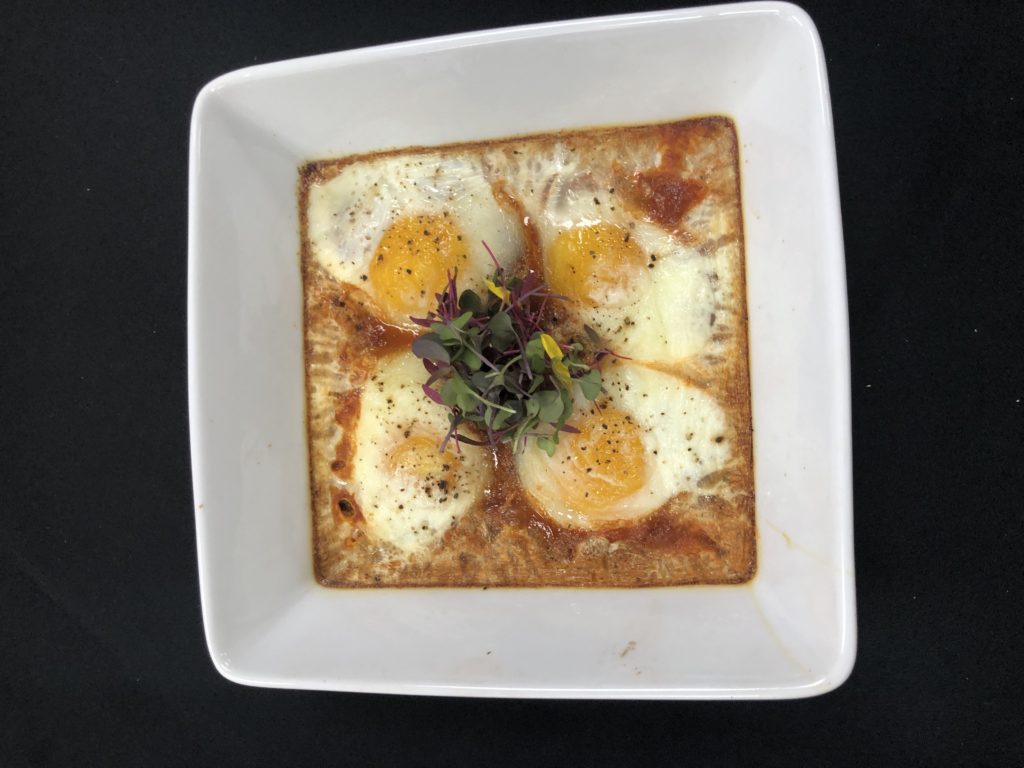 Cook in a 350-degree oven for 7-8 minutes, or until eggs are cooked to your preference. 7-8 minutes will have a runny yolk, but the dish can be cooked longer if you prefer firm yolks. Garnish with chopped herbs.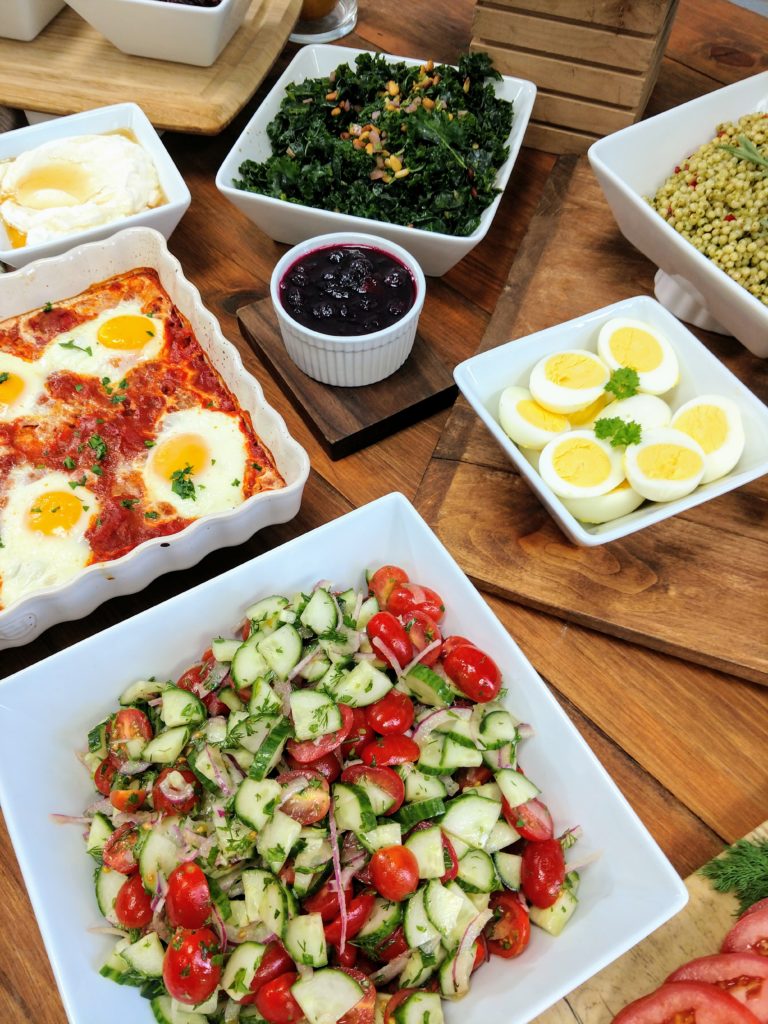 Modifications and Tips
*We garnished ours with parsley, but something like cilantro or feta crumbles would also go nicely (just make sure you add the feta after it leaves the oven)
*If you would like to up the vegetable content, you can add chopped bell peppers or artichokes. Olives would also add a briny-salty note to the dish
*If you want to add more heat to the dish, you can include red pepper flakes, cayenne pepper or a few dashes of hot sauce. Including fire roasted tomatoes will also add deeper flavor to the tomatoes
*Serve with vegetarian sides, couscous, or slices of toasty bread to scoop with
posted by: Simply Fresh Events

in: Recipes