Corned Beef and Cabbage Spring Rolls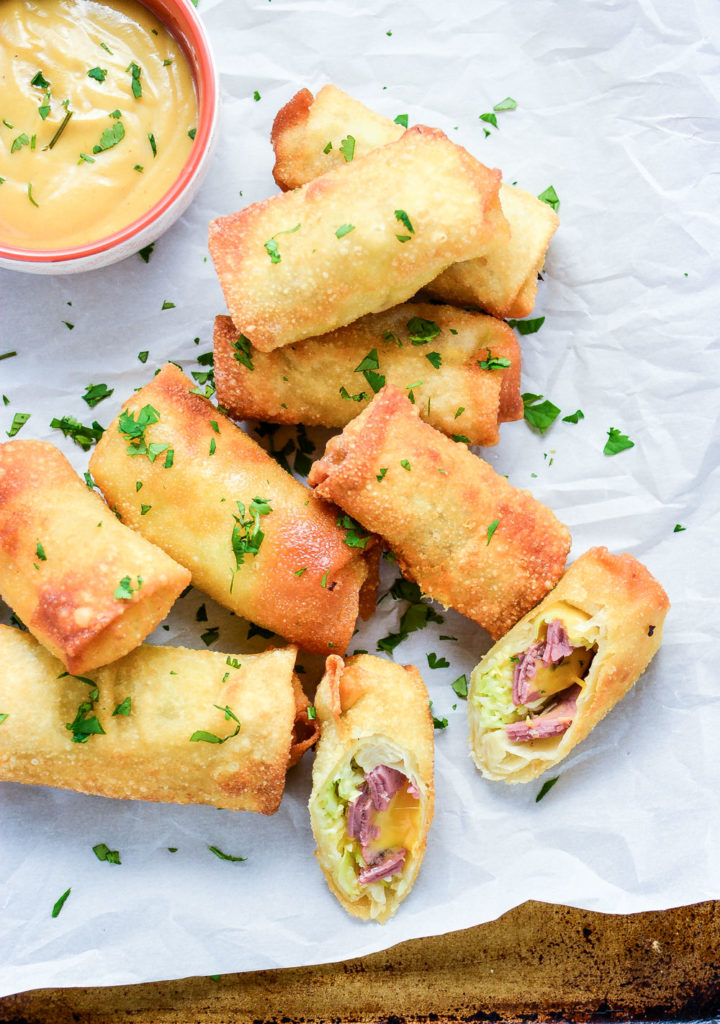 Chef Katie shares a creative way she likes to eat her corned beef and cabbage for St.Patrick's Day:
.5 lb finely chopped cooked corn beef (true story at home I just put it through the Kitchenaid meat grinder)
1/4 head of cabbage, finely chopped
2 tablespoons fresh parsley
1 teaspoon fresh ground pepper
Mix all ingredients in a bowl. Put 2-3 tablespoons of filling in the center of a spring roll wrapper and wrap.
Freeze if not frying right away.
For creamy mustard dipping sauce:
2 T whole grain mustard
2T sour cream
Chopped parsley and chives (1 teaspoon each) Salt and pepper to taste
Rolling spring rolls or eggrolls can be difficult if you've never tried it before! Check out videos here and here for tips and pointers on wrapping your spring rolls.
Let us know in the comments what you think when you try this out!