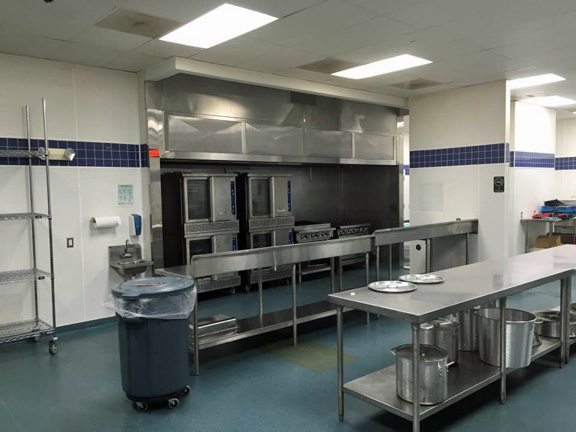 Simply Fresh Events is proud to announce that we have moved into our new headquarters.
This large space in the Gaithersburg Air Park contains a fully equipped commercial kitchen, a loading dock, a suite of offices for our growing staff and a tasting room where clients can sample food for their upcoming events. There's still work to be done in the office area as we update furnishings, but the kitchen has been approved by the Montgomery County Health Department. So let the event planning and catering begin – or should we say continue!
Here's our complete contact info. (Please note that our phone number stays the same.)
Simply Fresh Events
7621 Rickenbacker Drive, Suite 500
Gaithersburg, MD 20879
(240) 685-2500
www.simplyfreshevents.com
facebook.com/simplyfreshevents
pinterest.com/simplyfresheven (no -ts)
weddingwire.com/simplyfreshevents
Matthew V. Phelan, President
Geoffrey E. Barker, Director of Sales
Jocelyn L. Barker, Senior Event Designer
Elizabeth Phelan, Director of Planning
Simply Fresh Events provides event planning services and fresh food catering in Maryland, northern Virginia and Washington DC. Our staff has extensive experience in corporate catering of all types, especially company picnics. We also are specialists in outdoor weddings and year-round on-site wedding catering.
posted by: Simply Fresh Events

in: News