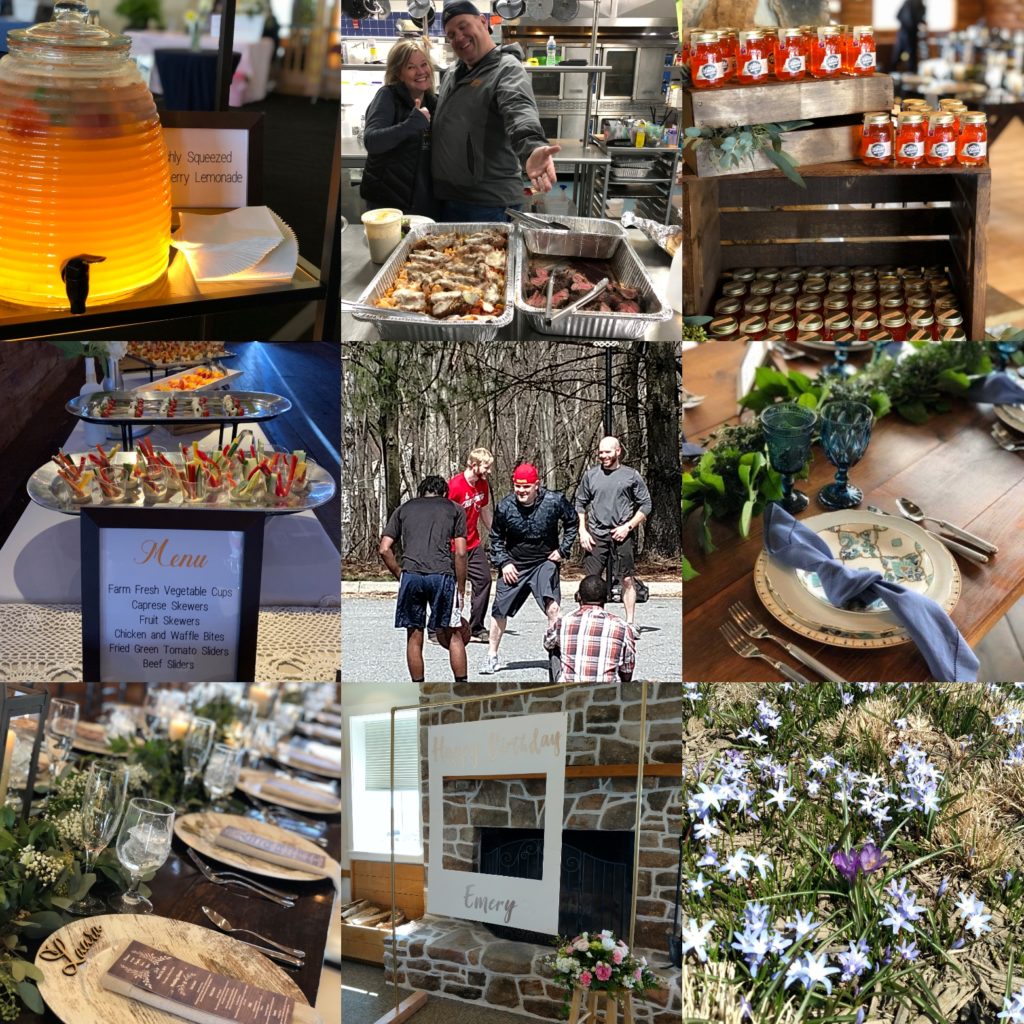 Photo Information (rows left to right):
Our Strawberry Lemonade is absolutely glowing with the the addition of our new lighting kit.
Sales Team proudly presenting the lunch they made for staff meal.
Moonshine Wedding Favors. No further explanation needed.
Colorful appetizer spread.
Friendly staff basketball game.
Table staging in the Spanish Ballroom at Glen Echo Park.
Beautiful details from our first wedding of the season.
Decor piece we put together for a 1st Birthday party.
Checking out the spring blooms during our site visit to Brookside Gardens.
posted by: Simply Fresh Events

in: Top 9