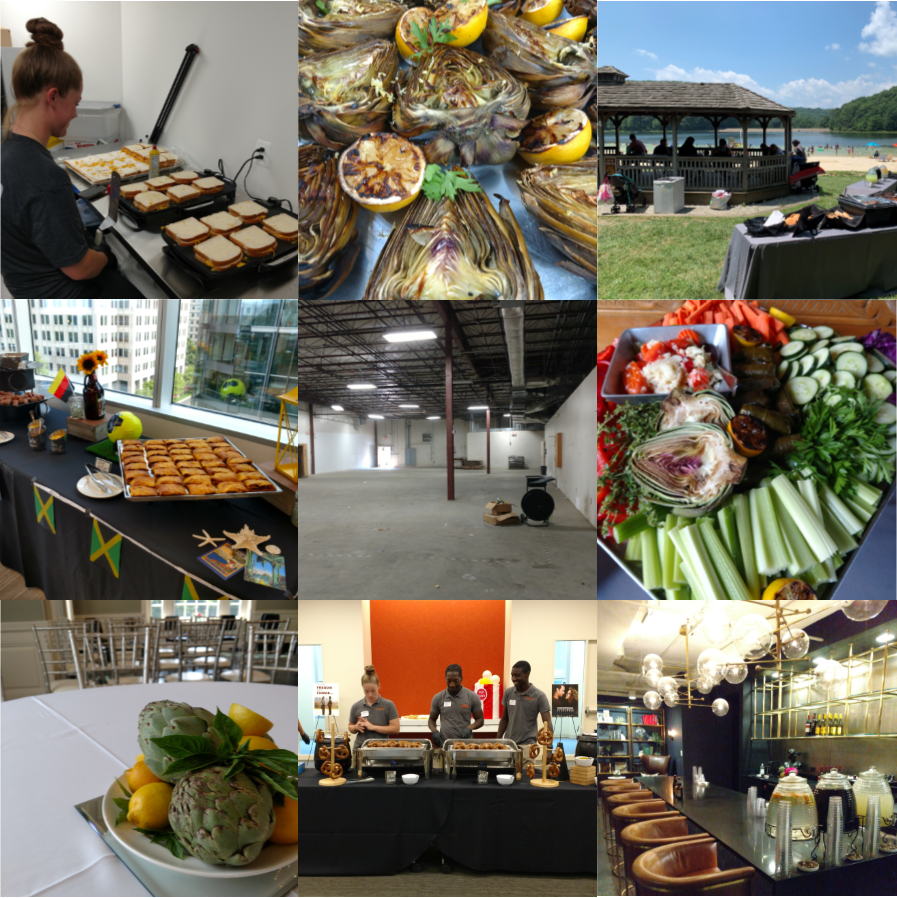 From Left to Right:
Our staff diligently making grilled cheese on site for an event
Artichokes!
Sometimes the view on our events is the very best part
Beef patties and assorted sausage from our World Cup-themed event
We purchased space next to our office and are expanding!
Beautiful Mediterranean appetizer display
Gala events
Staff getting ready to man the popcorn, nachos and pretzels for our movie-themed happy hour event
Our new favorite space to set a bar, the speakeasy at The Knot!
posted by: Simply Fresh Events

in: Top 9