Simply Fresh Events Volunteers At Nourish Now!
Last week, we took our mission to end food waste on the road and spent the morning with the wonderful group at Nourish Now!
Nourish Now is a non-profit based in Rockville that works with local food distributors (caterers, restaurants, grocery stores, markets, and the like) to re-distribute meals to families in Montgomery County who suffer from food insecurity. Nourish Now feeds 5,000 families and more than 500 at-risk youth every month with donated food. All food donated is still completely edible, and otherwise would have been thrown away – resulting in more than 40,000 pounds of food recovered each month.
Nourish Now packs lunches, dinners and healthy snacks, and provides a warm and welcoming environment for families to come and collect food. They have fresh bread and flowers waiting for each family to make the experience positive and to avoid the shame that some feel when faced with food insecurity.
Additionally, Nourish Now acts as a job placement center for those facing adversity. Applicants work for Nourish Now for three months developing skills and training and are then sent to a local job placement company to be employed permanently. Nourish Now also has volunteers that will assist with resume writing and interview preparation.
Nourish Now's commitment to Montgomery County and its underserved residents is truly inspiring. Simply Fresh Events brought our Culinary, Sales and Management team to Nourish Now to participate in a day of giving back and learning all about the great work they do!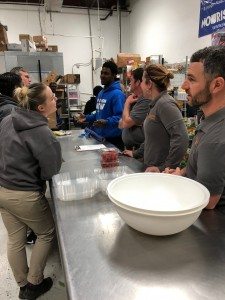 Learning about all the great work that Nourish Now does!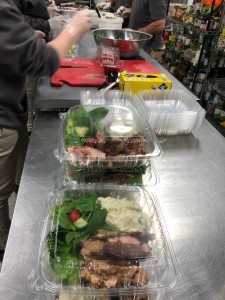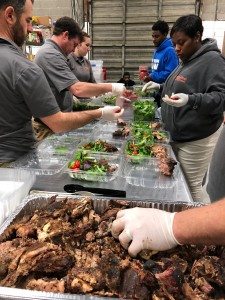 Seeing our donations come full circle – that's our brisket!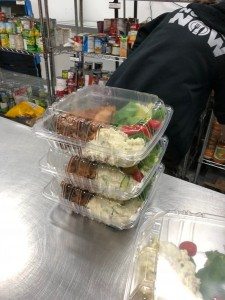 Fully packaged – and healthy – meals for distribution.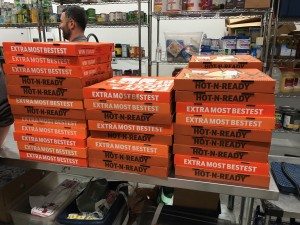 They even accept donated pizza!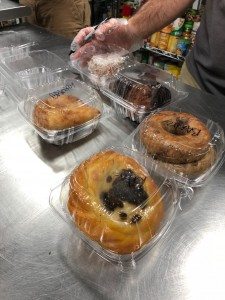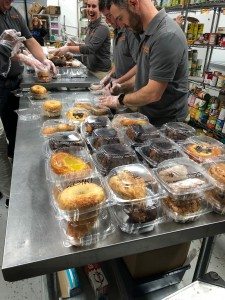 Pastry and bagel boxes for breakfast!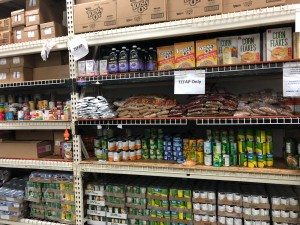 Nourish Now even supports TEFAP – emergency food assistance during disasters.
Just because an apple or pear isn't perfect, doesn't mean it's not delicious – and healthy!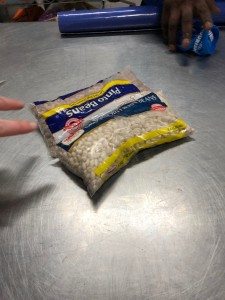 Donations both large and small matter! These two bags of pinto beans were delivered while we were volunteering.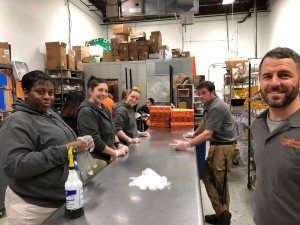 What's next? We work fast because we're a great team!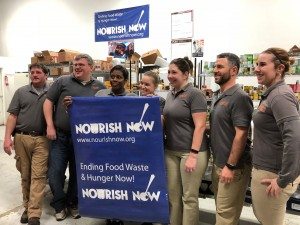 Thanks so much for having us! We're looking forward to volunteering again!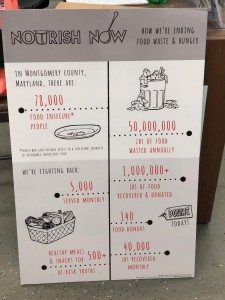 If you are as inspired by their work as we are, you can sign up to volunteer here, or donate directly here. We look forward to our continued partnership with Nourish Now to end food waste and insecurity and continue to strive for a #nowaste kitchen!