Preparing For A Corporate Picnic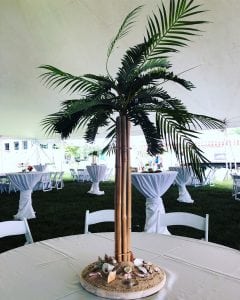 Planning for a corporate picnic takes months of preparation, communication, and imagination.
This year, one of our clients requested we do an "Escape to the Islands" themed picnic for their "End of The Year" celebration. Collaboration and discussion began on ideas back in January to get our creative minds working.
The planning and culinary team got together and went through some island-themed menu items and how we would present each island in a unique way. The picks were Hawaii, the Caribbean, Coney Island, Greece, and the Florida Keys. With those choices, we went through some traditional, yet diverse foods to create variety of selections for all to enjoy. From lamb kabobs, key lime pie shots, to hot dogs with all the fixings, there is something to spark anyone's appetite.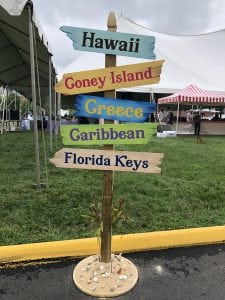 Each food "island-station" was designed with its own set of decor pieces. Our team came together to skillfully craft each station to make it classy, yet authentic to each island's tradition. With a corporate event, we like to ensure that the decorations are a bit more upscale, classy and create more of a "wow-factor" than your average plastic lei and grass skirt decor.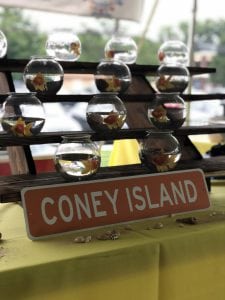 In addition to the different food stations, we also partnered with various vendors that we use to create engaging games and activities for the attendees. There were authentic Polynesian dancers who taught everyone how to hula dance, island themed obstacle courses, and even a photo booth to capture memories of their "work getaway".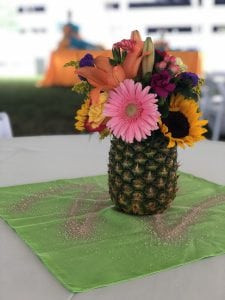 We love working with companies to create corporate events for them with whatever theme they envision. We've done Caribbean, under the sea, even a carnival themed company picnic! If you have an idea for your event, we go to great lengths to make your vision a reality. Call us today, we love the challenge of fulfilling any decor desire and exceeding all of your expectation.