How To Handle Waste And Help Your Community
Waste. It happens at every stage in an event large or small. We never want to run out of anything our clients ordered, and we have to plan for the guests to be as excited about our delicious food as we are! A good caterer knows that they always ready to serve more of everything in a pinch. Here at Simply Fresh, we have the added challenge of cooking and serving everything – soup to nuts, literally – on location. So, we have to have everything we could possibly need to not only serve our delicious food, but prepare it as well.
How to we deal with the inevitable waste that occurs?
We contribute 100% of our leftover, unserved food to Nourish Now, a non-profit food recovery service that works to alleviate food insecurity and reduce food waste in Montgomery County. By adhering to the EPA's Food Recovery Hierarchy, Nourish Now has done amazing work in Montgomery County to assist in slowing waste and feeding those who need food the most.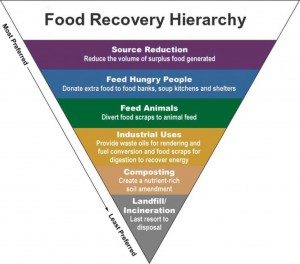 In December 2010, Nourish Now's Founder Brett Meyers began doing research on fresh food waste throughout the United States after learning about the amazing Day-End Dough-Nation giving program done by Panera Bread at the end of each night. Brett was stunned with the fact that over 50 million people throughout the United States suffer from food insecurity daily, while at the same time approximately 75 billion pounds of fresh food is wasted each year. These facts led Brett to make a life altering change. He believed that rescuing unused fresh food that would otherwise be sent to a landfill could play a major part in helping bring food security to those in need.
In complete grassroots fashion, Brett decided to take the leap and created Nourish Now in May 2011, with a dedicated board of four members. For the first six month of Nourish Now, Brett recovered food from his personal vehicle and immediately donated the food to families in need at lower income apartment complexes. Nourish Now caught a huge break from the generosity of Chef Susan Callahan and the Universities at Shady Grove where Nourish Now was able to store food which allowed for an increase of those served for just over one year. This time allowed Nourish Now to fundraise enough to be able to move into their own location.
Nourish Now's continued efforts to combat food waste and hunger have taught them that no matter how much time and resources are spent recovering food, there will always be something that goes to waste. They glean through thousands of pounds of fresh food daily, separating the good food from what is not fit for human consumption. The spoiled food is then donated to their farming partners who compost it and use it as animal feed. By following the FDA's Food Recovery Hierarchy, Nourish Now is always looking for new ways to minimize the percentage of waste.
For more information on their efforts to curb food insecurity and ways you can help their cause, including volunteering, you can visit their website nourishnow.org. You can also follow them on Facebook here.
To donate funds directly, you can do so here.