Carnival Party
We at Simply Fresh Events want to wish you and your family a wonderful and restful Labor Day weekend!  As the summer comes to a close and the carnival season is wrapping up, we wanted to take a look back at our favorite summertime event!
In July we organized a company appreciation carnival for a local Rockville company group – and it was a blast!  We had stilt walkers, carnival games, jugglers, caricaturists, and more!
Check out the custom centerpieces we crafted!
The stiltwalkers were a huge hit!  They were over 10 feet tall!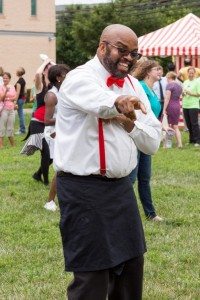 Our staff had a blast leading some line dancing!
We had traditional carnival fare – hot dogs, hamburgers, popcorn, cotton candy, pretzels, funnel cake…all made fresh on site!  We also offered healthier options: steamed corn on the cob, fresh veggies and watermelon!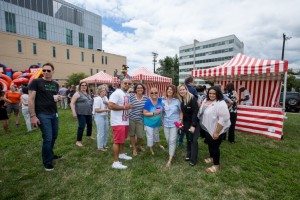 The carnival attendees had so much fun playing the carnival games and jamming out to the DJ!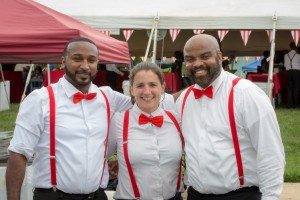 It was a fantastic event – we can't wait to do it again!