It's time to plan company parties for the 2016 winter holidays! To help you do so easily, Simply Fresh Events has just made available our new Holiday Menu.
The 2016 Holiday Menu contains many old favorites – the dishes that say "it's holiday time" to your guests. It also contains a tempting assortment of new items for your selection, as well as three "feasts" to simplify your holiday entertaining. In addition, these distinctive holiday items may be combined with choices from our regular menus, enabling you to make your event uniquely yours.
As you plan this year's company holiday event, think outside the (gift) box to plan a different kind of event.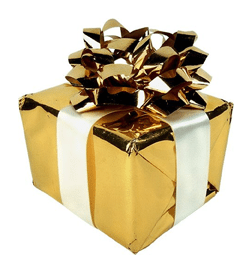 Why not avoid the December onslaught of events by hosting your employees and families at a Halloween party in your employee lounge or a "S'mores & Cocoa" Social in and around a heated tent in your office parking lot or at a local park?
How about an office parking lot tailgate party or even a bowl-watching party at the boss's home?
If you're including families, how about breakfast, lunch or brunch with Santa?
What about an in-office breakfast, lunch or brunch, which is typically much easier to schedule than an evening or weekend event?
We do all these kinds of events, including the more traditional ones like themed cocktail parties, holiday dinners and parties, banquets and ceremonies. And thanks to our experienced event planning staff, we can do as much or as little of the event planning, hosting and clean-up as you like. If you prefer holding your company party at another venue, our event planners will suggest local venues which best match your needs.
Be sure to ask how your menu can be customized for your event and your budget. We also will help accommodate your guests' needs for vegetarian, gluten-free and/or kosher options.
Remember: popular dates between October and January fill up quickly. Contact us today at (240) 685-2500 or simplyfresh@simplyfreshevents.com to get your preferred date!