Wedding Venues: Frederick County, Maryland
Frederick is definitely a hot spot for weddings right now!  It is a great location between Washington and Baltimore, with small town charm, yet so many different options for wedding couples and their guests!  We could not choose just one favorite Frederick wedding venue, so here are some of our current favorites (in alphabetical order, because, who can really choose?)!
Attaboy Barrel House
Attaboy Barrel house is an amazing industrial looking venue right in downtown Frederick, located directly behind Attaboy Beer. The barrel house has up to 4500 square feet of space with a nice combination of modern pieces, vaulted wood ceilings and polished cement floors. It also has an amazing private beer garden with string lights and polished wood tables that don't require an additional rental linen for them. Want more info? Check here!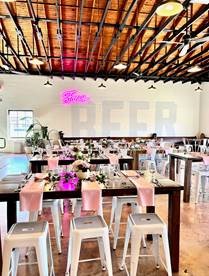 Bluebird Manor
Bluebird Manor is located in Adamstown, about ten minutes south of center city Frederick. Bluebird is amazing with its beautiful barn space, meticulously kept and ample fields, and a fabulous rain plan. Another great perk are the 4-5 hotel options less than 10 minutes away! Want more info? Check here!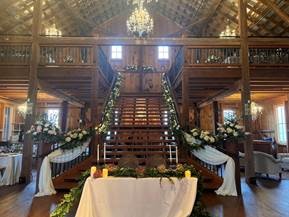 Citizen's Ballroom
Citizen's Ballroom just recently opened and quickly has become one of Frederick's top wedding venues. Located in downtown Frederick guests have a quick and easy walk from anywhere city center. A great perk about Citizen's is the grand staircase that couples can come down for their grand entrance. There is also an amazing bank vault that makes for great photos and where you could even put a photo booth. Want more info? Check here!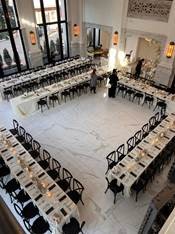 Dulany's Overlook
Dulany's Overlook is located about fifteen minutes from center city Frederick. This beautiful farm has a large bank barn which has two separate floors for you to have your cocktail hour and reception in. There are also ample grounds for you to have your ceremony. The other great thing about Dulany's Overlook is it a large space and can seat up to 200 people! Are you ready to tour? Check it out here.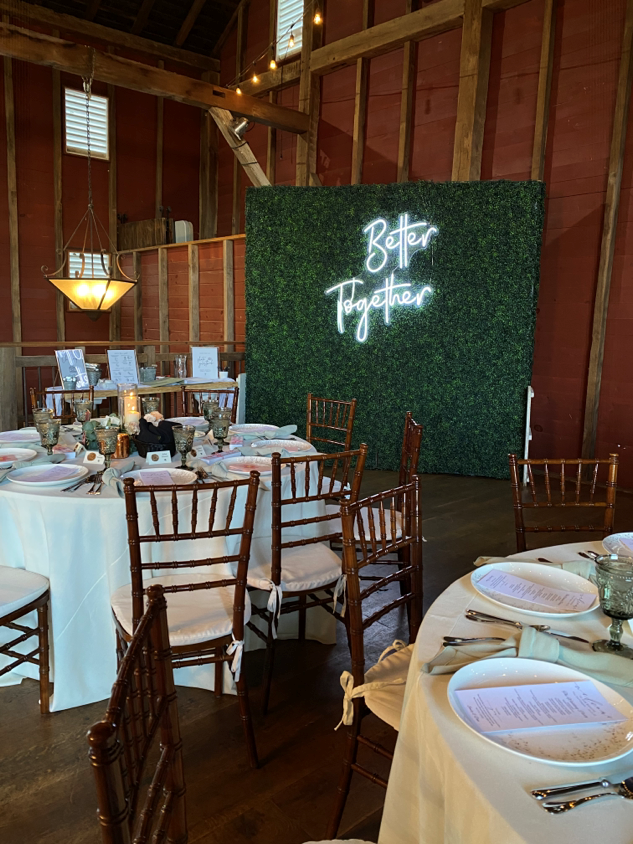 McClintock Distilling
McClintock Distilling is located right next to Carroll Creek in the downtown area. What's great about this is you can even have your wedding ceremony by Carroll Creek if you would like! Inside of the distillery you have the tasting room and the bar area to use for your event. This bar area includes a beautiful 40-foot bar that has ample room for all your guests during you celebration. Click here to get more info or schedule a tour.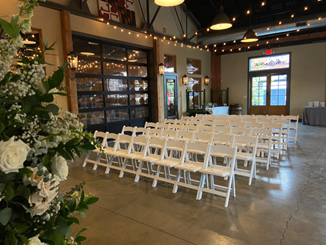 Walker's Overlook
Located just ten minutes north of Frederick, in Walkersville, is Walker's Overlook. This charming manor house and tented space provides couples with so many options for their guests. Want to get married there? They have a beautiful tree to use as a backdrop. Walker's Overlook also has a great bridal suite for you to get ready at. Ready to look at this venue? Check it out here.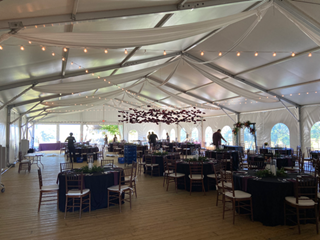 No matter which venue you choose, Simply Fresh Events would love to help you with your next event. Reach out to us today for a quote, or to help you book one of these amazing spaces.