Vendor Spotlight: Rocklands Farm
One of our favorite venues to work with is Rocklands Farm! Rocklands is a working farm located on 34 beautiful acres in Poolesville, Maryland.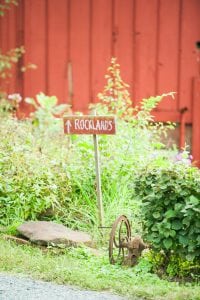 Rocklands also operates as a winery. Currently, they are growing Cabernet Franc, Chardonnay, and Cabernet Sauvignon, among other grapes. All the wine sold in the market is made on the property. 10 of their 34 acres are specifically reserved for vineyards, and they use stainless steel tanks and french oak barrels located in their barn to age the wine. They also offer guided tours of their vineyard and winery!

At Rocklands, there are three events spaces available for your upcoming event: the Tasting Room, the Corn Crib, and the Bank Barn.

The Tasting Room is the temperature controlled lower part of the main barn. With two bars, a covered patio, and seating inside and out, this area is great for events under 80 people. During the day, the tasting room also serves as the market for the farm, offering wine tastings, farm fresh eggs, pasture-raised meats and art by local artists.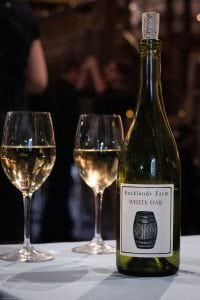 The Corn Crib has a brand new floor and railing, and is perfect for gatherings up to 40 people. It's open at both ends, perfect for taking in all different views of the property and enjoying the nice breeze that blows through.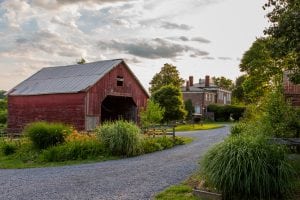 Last but not at all least, is the Bank Barn. This is the main event space used for large gatherings such as wedding receptions and corporate gatherings. The barn was built in 1872 and offers a bar area, two lofts, and a bridal suite. Simply Fresh Events has had the privilege of catering and coordinating beautiful wedding ceremonies and receptions in this space. From rustic to modern-chic, the barn compliments almost any "feel" you want to capture for your special day. When renting the upper barn for a wedding the surround grounds offer numerous spaces for outdoor ceremony sites. Please contact Rocklands Farm or Simply Fresh for more information or to schedule a tour.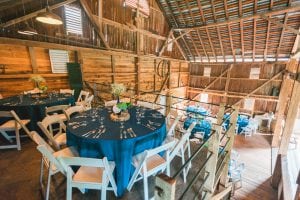 So if you get a chance, stop by one weekend to experience Rocklands Farm, you will not be disappointed!