Food And Wine Pairings For Your Event – The Reds
When planning your event, think beyond "red and white," and examine the dishes you're serving and your cuisine style to create a perfectly paired menu!
Red Wines
Cabernet Sauvignon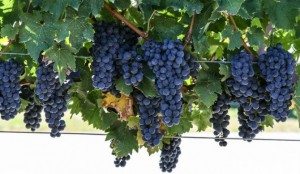 Not the biggest, but the hands-down king of the reds for us Americans. With healthy levels of tannins, medium acidity, and full body, Cabernet is a prime choice for your prime steak. Traditionally paired with grilled and braised meats, it really is a great food wine. If it's oak-aged and imparted with the vanilla and soft campfire smoke that comes along with the barrel, the pairings can go further to salt-cured charcuterie and even some bold cheeses.
(Fun Fact: It was proven in 1996 by researchers at UC Davis that Cabernet Sauvignon was born from blending Cabernet Franc and Sauvignon Blanc in France at some point in history)
Merlot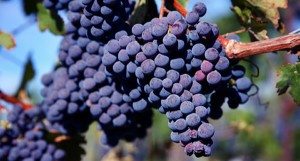 Merlot saw its rise in the 1980's when dining out became a status symbol, and Americans were casting aside the popular wines of the previous generation (mostly French varietals such as Bordeaux and Beaujolais). Until this time, Merlot was primarily a blending grape, but single varietal bottling started and quickly became popular due to the high quality of the wine, and the lighter price tag. Slightly softer than Cabernet, Merlot is definitely quaffable by itself, but a great pairing wine as it is known for being soft, ripe and elegant. Often described as "plummy," with hints of dark chocolate, it is a great wine to pair with grilled pork, beef stews, and lamb. Look for Columbia Valley Merlot, which ups the ante with rich blueberry and mocha flavors, as well as silky tannins that leave a long finish – making it excellent for pairing as the flavors linger long after the sip.
(Fun Fact: Merlot, which means "little blackbird" in French, is the second most popular wine in America – and was only knocked off the #1 spot by the movie Sideways in 2004)
Syrah & Shiraz (They're The Same Grape!)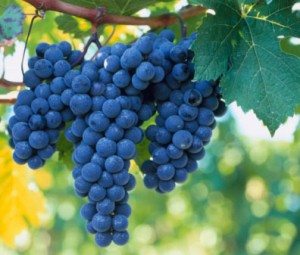 This is the big daddy of the red wine world – with a nearly opaque consistency, deep purple-red color, and mouth-drying tannins (and often staggering ABV reaching nearly 20% in some bottlings), it is the boldest and most dominating red on the market. Don't let the rough edges turn you away, though! Decant this bad boy to burn off some of the residual alcohol and it'll soften to flavors of tobacco, worn leather, smoke, and mild spice. Pair it with any bold dishes – North Carolina style BBQ, Asian Peppercorn-spiced pork, charred kebabs – and then mix in some creamy dipping sauces to tame the big body of the wine, and you'll have a delightful marriage of flavors in perfect unison.
(Fun Fact: Syrah's rise in popularity in the 1800's attracted the attention of James Busby, who is widely regarded as the father of the Australian wine industry, and who brought the grape back to the island to grow after he realized that there were some striking similarities between the Rhone region where Syrah is grown and the terroir of the areas of Australia where it is grown today – the Canberra District, Adelaide Hills, Mornington Peninsula, and the Yarra Valley.)
Pinot Noir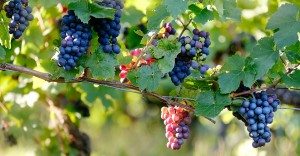 Pinot Noir is the most user-friendly red wine on the market. Neither too bold or too meek, with delicate flavors of wood bark and bing cherry and a touch of smoke, this wine is your go-to when your group can't decide what red to pour or has too many varied dishes. Pinot Noir can be easily paired with grilled tenderloin, hearty fishes such as Swordfish and Rockfish, creamy chicken, and even some milder cheeses or desserts! It's bigger French sibling, Burgundy, is even more refined with a vast – but subtle – palate that depends on which of the four classifications of quality it is grown under. With a Grand Cru classification (the highest quality), look for truffles and dark cherries on the nose, with light acidity and minerality on palate from the terroir heavily laced with limestone.
(Fun Fact: Pinot Noir is over 1000 years older than Cabernet Sauvignon, and is among the oldest cultivated grapes in the world. It was prolifically grown by the Romans, and the only grapes older than Pinot Noir are nearly extinct and only grown on one or two plots of land)
Malbec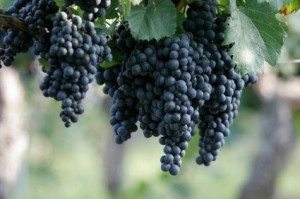 A relative newcomer to the wine world, this import from Argentina is both bursting with juicy fruit flavors, and drinks like it costs a whole lot more than it does. Dubbed the "Working Man's Merlot," it carries some of the characteristics of this classic wine, but takes it up a notch. The high-hot altitude of Mendoza lends the grape to develop into a much juicier, robust and bright fruit flavor – think summer strawberries, raspberries, and boysenberries with light acid and an upped spice game. Pair with light appetizers with rich crusts, cured meats, and any Latin American cuisine – think Taco Bar!
(Fun Fact: Malbec was virtually unheard of prior to the 2000's when Americans were searching for an affordable red wine as wine prices from Europe and Italy soared. It was not brought here by Sommeliers, but rather, everyday customers who wanted a drinkable, affordable red in their cabinet and at their barbeques)
The next time you're planning a party or dinner – or even just a casual foodie fest with friends – consider both the food and wine and make it a truly memorable event! Have any go-to pairings that we didn't mention? Let us know in the comments below!
posted by: Simply Fresh Events

in: Catering