Some couples are very interested in following wedding trends for the year, while others are more concerned with going outside of the norm. No matter which end of the spectrum you fall on, here are some of the trends we are expecting to see a lot of this year!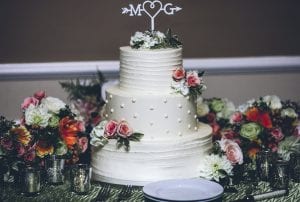 Cakes: Cakes are always an important part of any wedding, but this year will continue the trend of highly textured and sculptural cakes.
Royal fashion inspirations: The recent royal wedding will influence bridal fashions, and we'll be seeing more capes, capelets, more traditional necklines, and tiaras with minimalist dresses. Structural elements are replacing lace details in traditional dresses.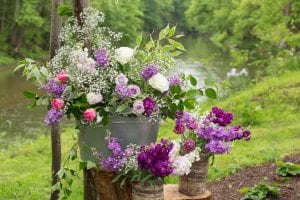 Wedding colors: It's all about purple this year, with many brides going with a variety of shades, rather than picking one specific shade of lavender. We'll also be seeing a deeper, richer palette for colors, including midnight blue, burgundy and emerald. Less seasonal colors will be chosen (ie autumnal colors in September). You'll see turquoise in fall and oranges in spring.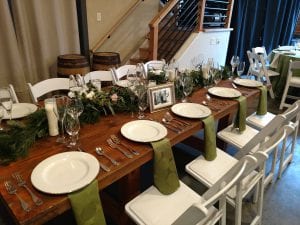 Natural Focus: From more greenery in arrangements and fewer florals, to "no-makeup" makeup looks, and more soft, natural hairstyles, brides and grooms this year are moving away from overly made-up looks. Many couples are also looking to make more environmentally friendly decisions with their day.
Breweries, distilleries, barns and greenhouses will still all be popular venues.
Experiences over favors: Many couples are opting to forgo traditional favors. Instead, they are offering guests an experience at the wedding- ice cream truck, taco trucks, cigar rolling, etc.
Bonus List!
Some trends that are on their way out this year:
Large bridal parties
Naked cakes
Sparkler send-offs
Rose gold and blush color combinations
Are you planning on incorporating any of these trends in your 2019 wedding? Leave us a comment below!
posted by: Simply Fresh Events

in: Weddings