Simply Fresh Networking At Rock Creek Mansion
One of our event coordinators, Monica, had the wonderful opportunity to attend Rock Creek Mansion's Ladies' Spring Networking Social this past week and was able to connect with some local women in the area.
Monica mentioned how she enjoyed meeting women from very different walks of life, all gathered together and talking about their common struggles, their similar successes and how they all seemed to relate to someone in some way.  "I was meeting a group of ladies with a variety of ages, ethnicities, job professions, and personal life situations- yet, we still connected on so many levels if interest."
The evening went quickly as the ladies mingled from table to table and did a few group activities of introducing ourselves and sharing our business. We were challenged to share one of things we were most proud of in life and one of the things we struggled with.  From those interactions, everyone was able to give their praise and insight where appropriate.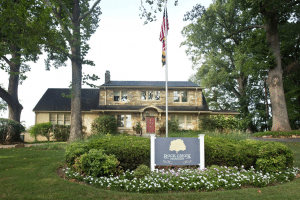 A huge "Thank You" to Julie Carter, the Events Coordinator for Rock Creek Mansion, for inviting the ladies of Simply Fresh!  If any women in the local area are interested, the next social is on Wednesday, July 28th, 2017 from 6:30 to 9:00pm. Please reach out to Julie at rcmansion@gmail.com if you have any questions.