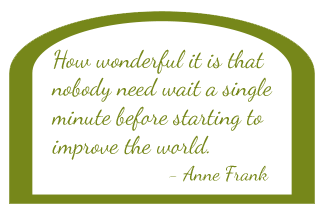 Why not use this year's company holiday party as a time to give back to your community? There are many different ways to do so, limited only by your imagination. Here are just a few to consider.
Arrange for your employees to do several hours of community service at a soup kitchen, school, or homeless shelter, then have a social gathering in a heated tent on your office parking lot.
Adopt a local school or homeless shelter for the holidays. Coordinate with the PTA or shelter sponsor to host a party with refreshments and gifts.
Ask employees to contribute new children's books to establish a lending library at a local shelter or to provide each child with a book to keep. Coordinate with the shelter sponsor in advance to learn children's ages, reading levels and other pertinent information.
Stage a Winter Wonderland Casino Night or other game night as a charity fundraiser for a local group like Nourish Now or Habitat for Humanity Metro Maryland.
In conjunction with your regular holiday gathering, ask each guest to contribute unexpired canned or boxed food which you then donate to Nourish Now or another food pantry.
Partner with a camp, nursery school, martial arts studio, dance school or other recreational facility to provide scholarship money for needy attendees.
Since its founding almost one year ago, Simply Fresh Events has been committed to giving back to the community. All of us at Simply Fresh Events urge you to give thanks…and to give back to your community, whether through one of the ways listed above or simply by making a charitable year-end contribution.