Controlling Mosquitoes at Outdoor Weddings
'Tis the season for beautiful outdoor weddings…but it's also the season for those pesky little critters called mosquitoes. Washington, D.C., was built on a swamp, after all. Is there anything that you can do to keep your wedding guests unbitten by anything other than the love bug? Here are a few suggestions about controlling mosquitoes at outdoor weddings.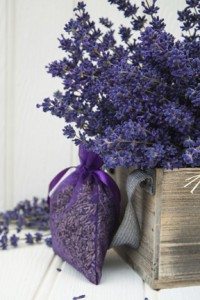 How do you feel about lavender? According to Wikipedia, that's one of a long list of plants and flowers which repel mosquitoes and other pests. Marigolds also are good bug repellents. In the herb family, catnip, basil, chamomile, lemon thyme and lemon balm also repel the little flyers.
Another approach is to buy a bunch of "bug bands," those little circles of repellent that you usually wear on your wrist. Instead of distributing them to your guests, fasten them around the legs of the guest tables and serving tables at the reception.
Bug repellent creams and sprays can turn out to be just as pesky as the skeeters themselves. Products containing DEET are often smelly and messy, but a newer repellent, called picaridin or icaridin, should work well for most people. Natrapel and Avon Skin So Soft both make individually packaged wipes, reasonably priced. Gather some small baskets, decorated with ribbons in your color scheme, and put out supplies of wipes for your guests to use.
Fans set on low speed, down at table level, also help scatter the skeeters.
Tiki torches set around the event perimeter will also help, although some guests with good noses may pick up the citronella scent.
You might want to hire a professional to treat the area at least six hours before the event begins, especially if you're going to be near a river, at the beach or around a pool.
Remember that there are no guarantees! Mosquitoes were there first, in evolutionary terms, and will be there long after your guests leave. But at least you can make your outdoor wedding guests a little more comfortable with these tips.
posted by: Simply Fresh Events

in: Weddings