Company Parties in the Parking Lot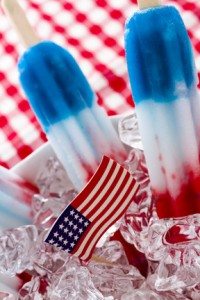 Nowhere is it written that every company party has to be a huge wingding requiring months of planning. Corporate catering with Simply Fresh Events can take a much more laid-back approach.
For instance, this summer is the perfect time to thank your employees for their hard work with an impromptu parking lot party. Whether you're headquartered in Maryland, Northern Virginia, or Washington, D.C., we'll make the event as turnkey as you like. We'll bring as many – or as few – rentals as you need: tables, chairs, tents, maybe even a beach umbrella or two. Because we specialize in on-site catering, we'll set up our grills in your parking lot and give your employees an old-fashioned picnic, with hot dogs, hamburgers, ribs, and all the sides. For dessert, how about a make-it-yourself ice cream sundae bar? We'll provide two kinds of ice cream and eight kinds of toppings…and lots and lots of napkins.
Maybe you want to keep the party even simpler. How about an ice cream social under some shade trees one afternoon to celebrate the 4th of July or Labor Day? You won't need tables and chairs – just an area where your employees and maybe your best clients can mingle over ice cream treats-on-a-stick. If you like, we'll even provide vendors with straw boaters to wander among your guests. Bow ties and fireworks are optional, of course.