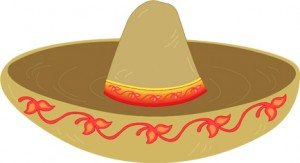 Sombreros off to Cinco de Mayo, one of America's newest excuses for a party! One local company arranged a cocktail party for its employees at the close of business last Wednesday. Simply Fresh Events staged the event right in the company headquarters, bringing in linens, high-top tables and themed décor to turn the area into a little bit of Mexico for the evening.
The menu included a chips-and-dip station featuring crispy tortilla chips with guacamole, warm queso and zesty salsa. And what would Cinco de Mayo be without tacos? In this case, they were cocktail party-sized pulled pork, pulled chicken, ground beef and vegetarian tacos. Non-alcoholic margaritas on the rocks were available for designated drivers. Large, flavorful cookies of various kinds rounded out the event.
Simple? You bet. Easy? Oh yes. Purely fun? Indeed. Simply Fresh Events? Now you've got the idea!
Contact Director of Sales Geoff Barker, (240) 685-2500, for help planning your next company party or corporate event.