5 Best Mother's Day Ideas
Mother's Day, May 8, may well be the busiest day of the year at restaurants, so why not plan a special event at home for the special mom in your life? It doesn't have to be dinner, either. Use these ideas for breakfast, brunch or lunch, then let Mom have the rest of the day to relax.
Here are some easy, tried-and-true, even-kids-can-help, Mother's Day food ideas from the staff at Simply Fresh Events. Look for next week's post (April 5) about themes and decorations to complete your planning.
Plan a simple menu. Most moms will tell you that anything cooked by somebody else always tastes better…especially if that somebody else also does the clean-up! Think about what your mom likes best, and feature that in your menu.
Lots of dads like to grill outdoors, and May is usually the start of the grilling season. Go with traditional picnic fare (hot dogs and burgers), or go upscale with fish, chicken, ribs or steaks. Don't forget that you can do other components of the meal on the grill as well: baked Idaho or sweet potatoes, grilled asparagus, even s'mores for dessert.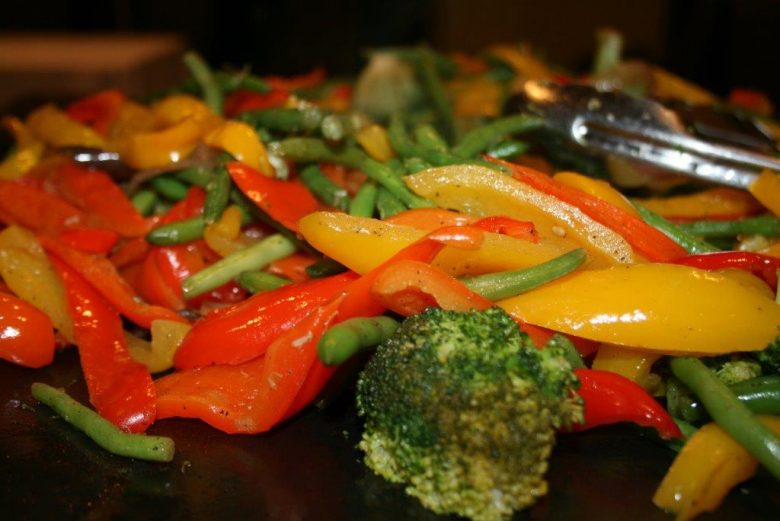 Chocolate is a favorite of our staff moms…and probably of your moms, too. So why not have a chocolate-themed meal? Start with Godiva Chocolate Martinis accompanied by Brie and Chocolate Appetizer Tarts. For a main course, try make-ahead Cocoa-Rubbed Baby Back Ribs or Enchiladas made with Mexican chocolate . Even indulge your guests in Roasted Baby Carrots with Balsamic-Bitter Chocolate Syrup.  And for those who crave their carbs, add a loaf of Chocolate Bread with Chocolate Butter.  If anyone still needs a chocolate fix for dessert, there's always the Death By Chocolate Cake III.
Even if Dad's not much of a cook, Mom is sure to love anything the kids whip up. Whether you go the healthy route  or the fun route, kids cooking will make for a memorable day.
If nobody but Mom likes to cook at your house, take the easy way out. Go to your local grocery to pick up pre-made platters, containers of different kinds of salad, assorted breads,  and a selection of drinks. The key to this kind of Mother's Day meal is to put the store-made food into your own serving dishes – use the best ones you have – and you'll have a success, no matter how many people you need to serve.
Don't forget: come back next week on April 5 to hear our best ideas about themes and decorating.
posted by: Simply Fresh Events

in: Catering